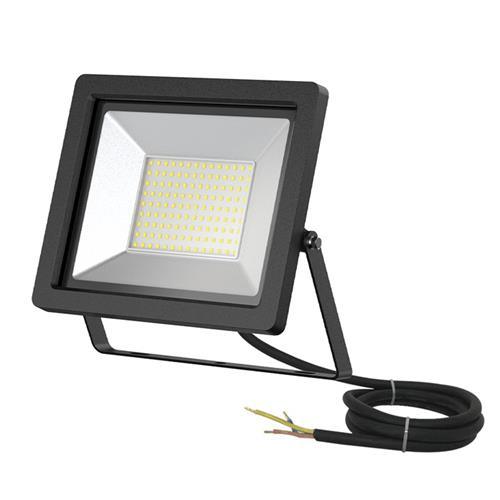 100W Nano LED Flood Light IP65 3000K Pioled - F4152
The 100W Nano LED Flood Light IP65 3000K Pioled - F4152 is a high-quality floodlight designed for outdoor lighting applications. It features advanced Nano LED technology, which provides energy-efficient illumination with a long lifespan. The floodlight has a durable IP65-rated housing, making it suitable for various weather conditions. With a color temperature of 3000K, it emits a warm white light that is ideal for creating a cozy and inviting atmosphere.
Specifications:
Model: F4152
Power: 100W
LED Type: Nano LED
Color Temperature: 3000K (warm white)
IP Rating: IP65 (dust-tight and protected against jets of water)
Beam Angle: Wide beam angle for broad lighting coverage
Input Voltage: AC 100-240V
Lifespan: Estimated 50,000 hours of usage
Features:
Energy-efficient: The Nano LED technology used in this floodlight ensures efficient energy consumption, reducing electricity costs.
Long lifespan: With an estimated lifespan of 50,000 hours, the floodlight offers long-lasting performance and minimal maintenance requirements.
Weather-resistant: The IP65 rating makes it suitable for outdoor use, providing protection against dust, rain, and other weather elements.
Even illumination: The wide beam angle ensures a broad coverage area, evenly illuminating the surroundings.
Warm white light: The 3000K color temperature creates a warm and inviting atmosphere, making it suitable for residential and commercial applications.