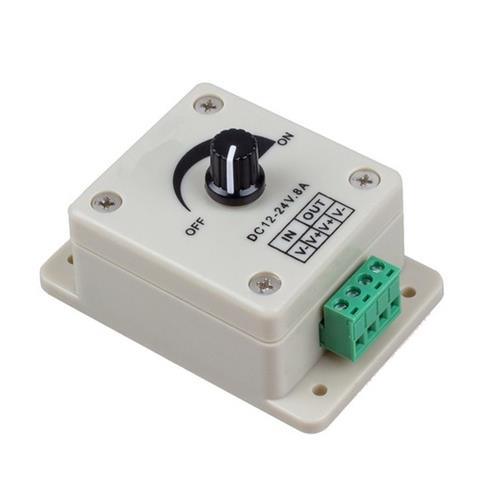 Rotary Led Dimmers can be used to control all kinds of lamps and lanterns with 12v/ 24v LED as the light source, such as LED, LED module, LED Strip etc. 
Working Temperature: -20-60°
Power Supply Voltage: 12V-24V
Output: Single loop
Static Power: <1W
Maximum Load Current: 8A
Output Power: 12V<96W, 24V<192W
Product Size: 89*60*48mm
Packing include: 1 x Rotary Dimmer 
Connection Diagram:
Note: Please allow 1-5mm size errors due to manual measurement. Led not included. Power supply not included.