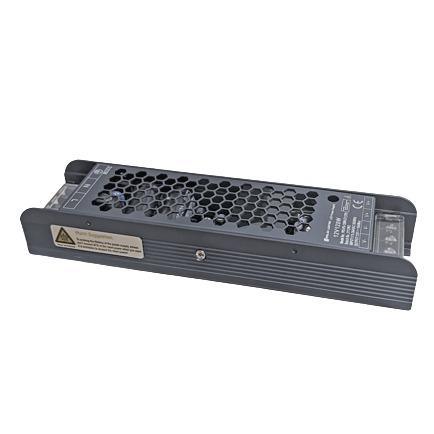 12V 10A 120W Slim Cage Power Supply PS004
The PS004 12V 10A 120W Slim Cage Power Supply is a high-quality and reliable power supply designed for various electronic applications. This slim cage power supply is specifically engineered to provide a stable and efficient power source for 12V devices and systems. With its compact design and ample power capacity, it offers convenience and versatility for your power supply needs.
Specifications:
Input Voltage: 100-240V AC
Output Voltage: 12V DC
Output Current: 10A
Power Capacity: 120W
Dimensions: Compact and slim design for space-saving installation
Protection: Overload, overvoltage, and short circuit protection
Cooling: Efficient heat dissipation with built-in cooling system
Features:
Reliable Power Supply: The PS004 pioled power supply delivers a stable and reliable 12V DC output, ensuring consistent power supply for your electronic devices and systems.

Ample Power Capacity: With a power capacity of 120W and a current rating of 10A, this power supply can handle a wide range of devices and applications, making it suitable for various electronic projects.

Slim Cage Design: The power supply features a slim cage design, allowing for space-saving installation in compact environments. It is ideal for applications where space is limited.

Wide Input Voltage Range: The power supply operates on a wide input voltage range of 100-240V AC, making it compatible with different power systems and regions.

Protection Mechanisms: The power supply incorporates protection features such as overload, overvoltage, and short circuit protection, ensuring the safety of connected devices and preventing damage due to electrical faults.

Efficient Heat Dissipation: The power supply is equipped with a built-in cooling system that efficiently dissipates heat, ensuring optimal performance and longevity of the unit.