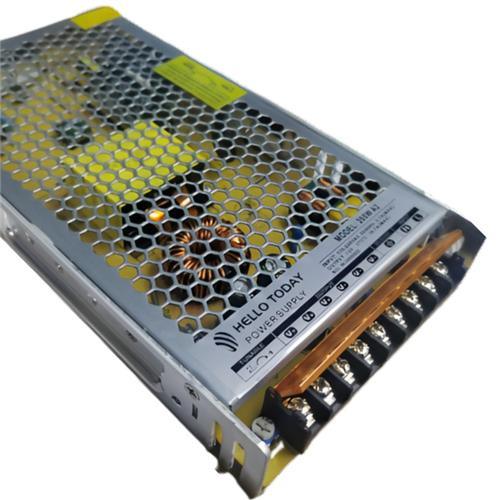 12V 200W 16.7A Caged Power Supply HT
12V 200W 16.7A Caged Power Supply HT

The 12V 200W 16.7A Caged Power Supply is a compact and versatile power solution designed to meet the demanding power requirements of various electronic devices. The caged design ensures better airflow and efficient heat dissipation, which helps to keep the power supply operating optimally and extends its lifespan. Built-in protections such as overload, short circuit, and overvoltage protection are included in this power supply to safeguard your devices against potential electrical faults. These protections automatically detect and respond to abnormal operating conditions, preventing damage to your connected devices and the power supply itself.
Specifications:
Input Voltage: 100-240V AC (50/60Hz)
Output Voltage: 12V DC
Output Current: 16.7A
Power Output: 200W
Efficiency: >85%
Protections: Overload, Short Circuit, Over Voltage
Operating Temperature: -10°C to 60°C
Features:
Powerful Performance: With a maximum power output of 200W, this caged power supply is more than capable of handling the power requirements of your electronic devices.
Versatile Compatibility: The 12V DC output ensures seamless compatibility with a wide range of devices and systems that operate on this voltage level.
Reliable Protection Mechanisms: Built-in overload, short circuit, and overvoltage protection ensure the longevity of your devices by preventing potential damage from electrical faults.
Efficient Cooling System: The caged design facilitates efficient heat dissipation, allowing the power supply to maintain optimal performance even during extended operation.
Wide Range of Applications: Whether it's automotive electronics, LED lighting systems, robotics, or industrial automation, this power supply is well-suited for a variety of electronic applications.