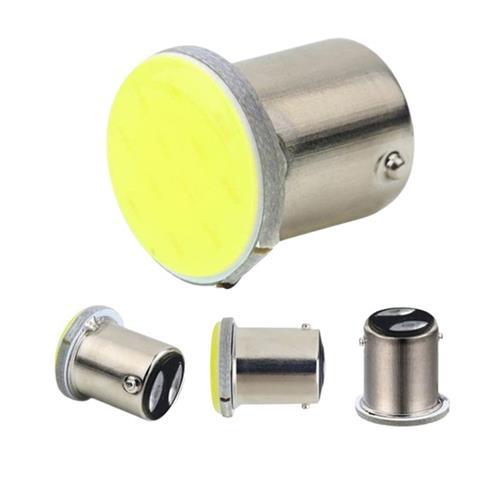 12v Double Contact Reverse/Brake COB LED bulb Twinpack 6000k NG64D
12v Double Pin Reverse/Brake COB LED bulb Twinpack 6000k NG64D
Upgrade your vehicle's reverse and brake lights with the 12V Double Pin Reverse/Brake COB LED Bulb Twinpack in a bright 6000K color temperature. This twinpack includes two high-quality COB LED bulbs designed to provide enhanced brightness and visibility. With their double pin configuration and easy installation, they are the perfect solution for improving your vehicle's reverse and brake lighting.
Specifications:
Voltage: 12V DC
Bulb Type: Double Pin
LED Type: COB (Chip-on-Board)
Color Temperature: 6000K (Cool White)
Quantity: Twinpack (Includes two bulbs)
Compatibility: Suitable for reverse and brake light applications in various vehicle models
Features:
Improved Visibility: The COB LED technology delivers enhanced brightness and visibility, making your vehicle more noticeable and improving safety on the road.

Dual Function: These bulbs serve as both reverse and brake lights, providing versatility and convenience in a single bulb.

Cool White Light: Emitting a cool white light with a color temperature of 6000K, these bulbs offer a modern and stylish lighting effect, adding a touch of sophistication to your vehicle.

Energy Efficient: The LED technology used in these bulbs is energy efficient, consuming less power compared to traditional bulbs. This helps to reduce power consumption and extend your vehicle's battery life.