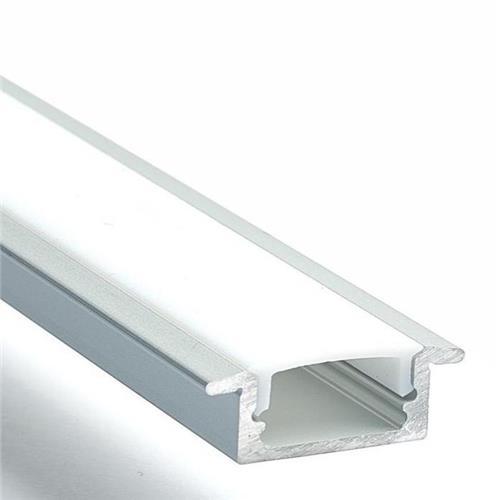 2M Recessed Aluminium Channel for LED Strip Lights
The Aluminium Channel System provides a professional finish and a modern aesthetic to accommodate a wide range of LED strip lighting projects. While the aluminium channel houses and protects your LED strips from dust and physical contact & because the adhesive backing on LED strip lights only permits one installation before losing its stickiness, housing them in aluminium channels instantly makes them portable. Find that perfect spot to illuminate without ever having to waste another LED strip light again.
Installation:
Simply stick the LED strip light's adhesive backing inside the channel, snap on the diffuser cover, and mount the channel where ever desired.
Specifications:
Dimensions: Recess Width-17mm / H-7.5mm / L-2000mm
Material: Aluminium & Opaque or Clear Diffuser