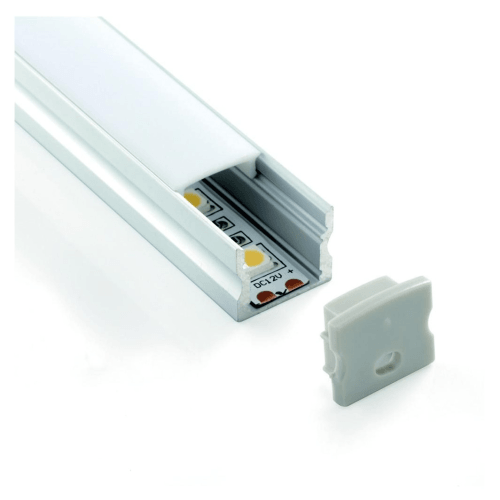 3m Low Spotting Deep Aluminium Channel for LED Strip Lights 513
A deeper version of our popular surface LED profile, providing more distance between the LED and diffuser thus reducing spotting and producing a smoother light appearance. This profile is best used by recessing into a 15mm deep groove to allow it to sit flush with the mounting surface.
To be set or positioned with screws. The 3m Low Spotting U Base Profile and PC Diffuser reduces spotting and is easy fixing.
Installation:
-Simply stick the LED strip light's adhesive backing inside the channel, snap on the diffuser cover, and mount the channel where ever desired.
-Please note these channels are sold in 3m lengths, mounting brackets & end caps are sold separately 
Specifications:
Widtt: 17mm
Height: 14.2mm
Material: Aluminium & Opaque Diffuser
Please note when ordering these channels for delivery they will be cut down into 1m lengths to accomodate courier restrictions.