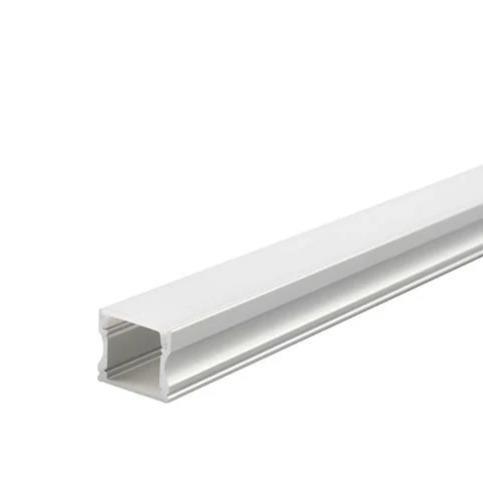 3M Low Spotting Deep Aluminium Channel for LED Strip Lights Bing Light 613
3m Low Spotting Deep Aluminium Channel with Diffuser Cover for Smooth and Spot-Free Lighting!
Experience the enhanced lighting quality with our deeper version of the popular surface LED profile - the 1x 3m Low Spotting Deep Aluminium Channel. This innovative design offers more distance between the LED and diffuser, resulting in reduced spotting and a remarkably smoother light appearance. Designed to elevate your lighting experience, this aluminium channel creates a flawless blend of light and diffuser, ensuring uniform and even illumination throughout your space. With its deep design, this profile is perfect for recessing into a 15mm deep groove, providing a flush mounting surface. Use it to effortlessly integrate LED strips into various settings, from residential areas to commercial spaces.
Elevate your lighting game with the 1x 3m Low Spotting Deep Aluminium Channel and Diffuser Cover. Experience the perfect combination of functionality and aesthetics, and transform any space into a well-lit haven. Illuminate with confidence.
Installation:
-Simply stick the LED strip light's adhesive backing inside the channel, snap on the diffuser cover, and mount the channel where ever desired using screws.
Please note when ordering these channels for delivery they will be cut down into 1m lengths to accomodate courier restrictions.
What's Included:
1x 3m Low Spotting Deep Aluminium Channel and diffuser cover.