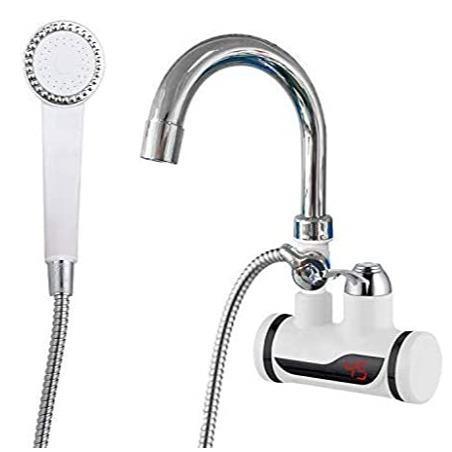 Instant Water Heating Faucet With Shower Head RX-018
This electric heating water faucet allows you to see the temperature of the current water flow and heats up your water for you. It acts as a mini geyser for your tap allowing you to save electricity, because your geyser wont have to do the job.
Use hot water, regardless of any circumstance! No matter how many minutes the tap is open, the water will remain hot. The water heater has a good combination of power and speed of heating water. Mounted simply, without the invitation of a specialist. The tap-water heater is compact and heats the water without accumulating it in any container.
Specifications:
Input Voltage: 220v-240v
Wattage: 3000w
Cord: 1m
Water pressure: 0.04-0.5MPa
Package includes:
1 x Instant electric heating water faucet & shower