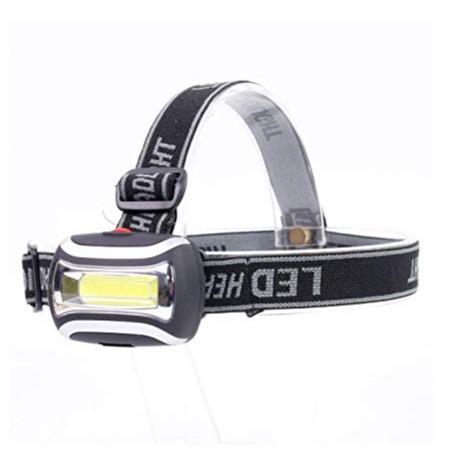 Led Cob Headlight Torch H4-056
These super bright and efficient LED COB headlamps or headlights is a light source which is affixed to the head for all kinds of outdoor activities at night or in dark conditions such as caving, orienteering, hiking, skiing, backpacking, camping, mountaineering or biking. Headlamps may also be used in adventure races.
Specifications/ Product Features:
Battery Operated: 3 x AAA Batteries
Three Lighting Mode:
- High
- Low
- Flashing
Super Bright
LED Type: COB LED
90 Degree Rotation
Adjustable Elastic Headband
Unit Colour: Electric Green
Light Colour/ Temperature: Cool White (6500K)
Batteries are not included
Images are just for illustration purposes, actual product may slightly differ.