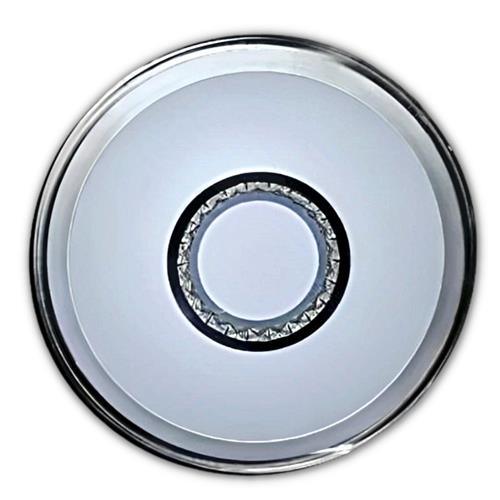 LED Indoor Bulk Head 36W UFO Tricolor Bing001 Bing Light
Introducing the LED Indoor Bulk Head 36W UFO Tricolor by Bing Light, a state-of-the-art lighting solution designed to illuminate your space with style and efficiency. With its sleek design and advanced features, this bulk head light is the perfect choice for both residential and commercial applications.
Measuring at a length of 52cm and a thickness of 8cm, this compact yet powerful LED light fixture delivers an impressive brightness of 36W, ensuring ample illumination for any room. The tri-color functionality allows you to customize the ambiance to suit your preferences, with options for warm white, cool white, and daylight tones.
Built with quality and durability in mind, the Bing Light UFO Tricolor is crafted using high-quality materials and cutting-edge LED technology. This ensures not only long-lasting performance but also energy efficiency, reducing your electricity bills while minimizing your environmental footprint.
Installation is a breeze with the included mounting brackets, allowing for easy attachment to any indoor surface. Whether you need to light up your living room, office, hallway, or any other indoor space, this LED bulk head light provides a reliable and stylish solution.
Illuminate your surroundings with the LED Indoor Bulk Head 36W UFO Tricolor from Bing Light and experience the perfect blend of functionality, versatility, and aesthetics. Upgrade your lighting today and enjoy a well-lit, inviting atmosphere in your home or workplace.
Specifications:
Length:52cm
Thickness: 8cm
Color: Tri Color- Warm white, Cool white, and Daylight tone