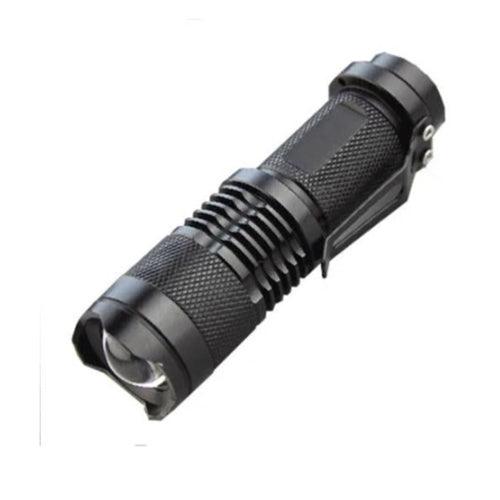 Mini LED Rechargeable Torch XY-801
Mini Led Rechargeable Torch XPE

Our Mini LED Rechargeable Torch is designed to deliver reliable and convenient lighting in a compact size. It is crafted with high-quality materials to ensure durability and long-term performance. Whether you're camping, hiking, working in tight spaces, or simply need a reliable flashlight for emergencies, this torch is an essential tool.
Specifications:
Light Source: LED
Power Source: Rechargeable battery
Features:
Compact and Portable: The mini size of our LED torch makes it easy to carry in your pocket, backpack, or glove compartment. It is lightweight and compact, ensuring convenience and portability wherever you go.

Powerful LED Illumination: Despite its small size, this torch features energy-efficient LED technology that produces bright and focused light. It offers excellent visibility in various conditions, allowing you to see clearly in the dark.

Rechargeable Battery: The torch is equipped with a rechargeable battery, eliminating the need for disposable batteries. Simply plug it into a USB power source to recharge, ensuring cost-effectiveness and environmental sustainability.

Multiple Lighting Modes: Our mini torch offers multiple lighting modes to suit different situations. It typically includes modes like high brightness, low brightness, and strobe for signaling or emergencies. You can easily switch between modes based on your needs.