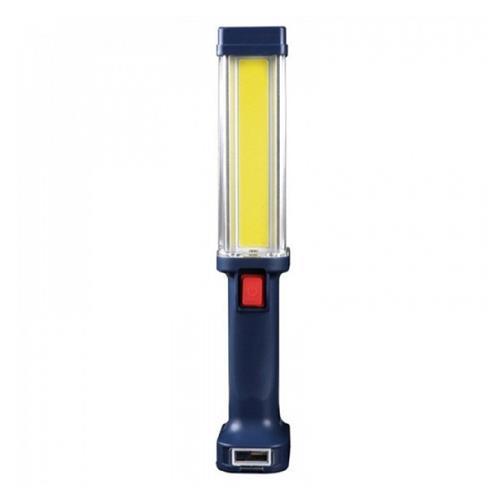 Rechargeable Heavy Duty Led Work Light Zj-8899
Rechargeable Heavy Duty LED Lamp (L2357)
The Rechargeable Heavy Duty LED lamp is perfect for every household or workshop. It is helpful during power outages, camping trips or when working in low-light areas. The light has an ergonomic grip that allows it to be hand held which makes it great for walking around with.
This Rechargeable Heavy Duty LED light also has an adjustable hook at the back which makes it great for hanging. A powerful magnet on the back allows it to be attached to metal surfaces. The flashlight has two USB terminals for charging. 
It can also be used as a power bank to charge your phone or another electronic device in an emergency!
Features:
Lighting mode: 2 modes (high light - low light) Power Bank 

Magnetic Back

Hook 

Built-in rechargeable battery

USB charging interface
Applications:
The rechargeable heavy-duty LED can be used for many purposes, some of which include camping, hiking, construction and cooking during power outages.
 Specifications:
Power: 20W

Light power: 700 Lumens

Dimensions : Length 30cm x Width 7cm x Depth 8cm

Material: ABS

Power : 3.7V 4000mAh rechargeable lithium-ion battery.

Weight: 400g