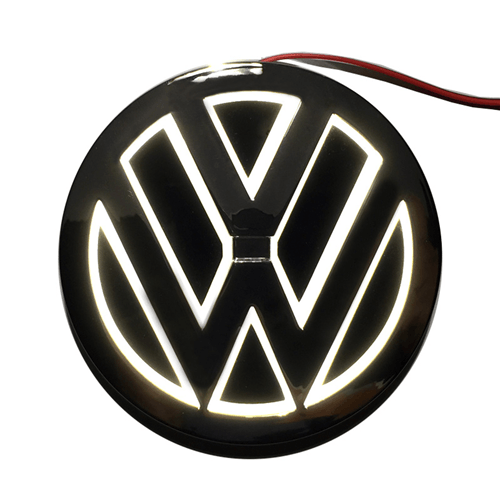 LED Illuminated VW Logo Badge
LED Illuminated VW Logo

Introducing the VW LED Badge that will transform your VW's appearance, particularly during those captivating nighttime drives. Say goodbye to your ordinary OEM front grille badge and upgrade to this cutting-edge LED front grille badge. With its sleek chrome finish and innovative design, it's the perfect accessory to enhance your VW's aesthetic.

SPECIFICATIONS:
Dimensions: 11cm dia. / 4.33" dia.
Finish: Chrome
Material: Plastic
Light source: LED
LED color: White
Power supply: 12V

Installation: 

To install the VW LED Badge, ensure your OEM badge size matches the specified dimensions. Remove the existing VW badge and consider using clear silicone instead of the provided 3M adhesive for a cleaner installation. If opting for silicone, secure the badge in place with two zip ties through the grille while the silicone dries. Finally, connect the + and - wires to an ACC power source of your preference for powering the LED badge.