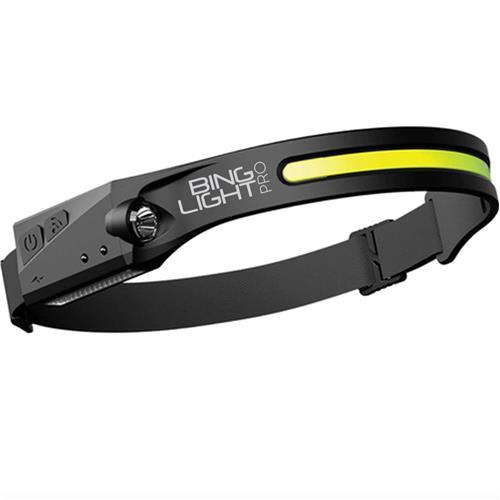 Bing Light Super Bright Premium LED Headlamp Torch
Super Bright Premium LED Head Lamp Torch
The amazing Super Bright Premium LED Head Lamp Torch is a multi purpose weather proof headlamp that is a must have in every household. The stretchable headband gives a very comfortable fit and is adjustable to all head sizes. The headlamp stays on for as long as 8 hours and offers 230 Degreess of illumination from the high brightness cob led. The wireless switch allows you to simply wave over the sensor to turn it on and off. A built in rechargeable battery makes this product easy to use time and time again.
The headlamp is ideal for, Construction, Mechanics, Electricians, Plumbing, Cycling, Camping, Hiking, Fishing and so much more
Product Specifications:
COB & XPE

COB LED Lumen 150 - 350LM

Charging: USB-C

Non-Contact On/Off Induction Switch

IPX4 (Resistance to water splashes from any direction)

Impact Resistance 

8 Hours Running Time

Area of Illumination : 230°
Whats in the box: 
1 x Super Bright Premium LED Head Lamp Torch
1 x Charging Cable 
1 x User Manual
Quality Guarantee - Bing Light products are designed and manufactured according to the highest quality specifications. Our years of lighting experience allow us to bring you the best quality lighting products at the best prices. We are confident that you will love this product as much as we do.